The SentriKey® Access Solution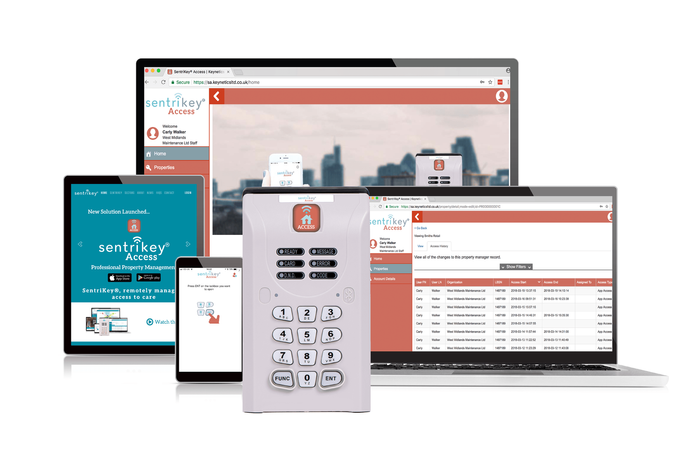 Offering unrivalled, patented technology and a proven leader in its field, the SentriKey key safe provides you with both confidence and peace of mind. Our intuitive mobile application provides access to authorised users, updating our cloud-based platform with full access history, in real time.
Our solution provides you with confidence in the knowledge that keys remain onsite, user management is updated in real time and access (including contractor, inspection or emergency services) is as simple as generating a flexible one-day code. The SentriKey Access Solution enables you to eliminate your high key holding and key loss costs, as well as reducing time spent in transit, improving your times and reducing carbon emissions.

Independently attack tested, the SentriKey key safe has attained LPS1175 C1 accreditation from LCPB and is approved for commercial use.
Not only cost effective and time efficient, the SentriKey Access Solution provides your team of approved users with unlimited audited access because we believe collaboration and traceability, are the key to better business management.
Categories
The Facilities Event
The Security Event