29 Aug 2020
Direct mail – why businesses need to start sending to home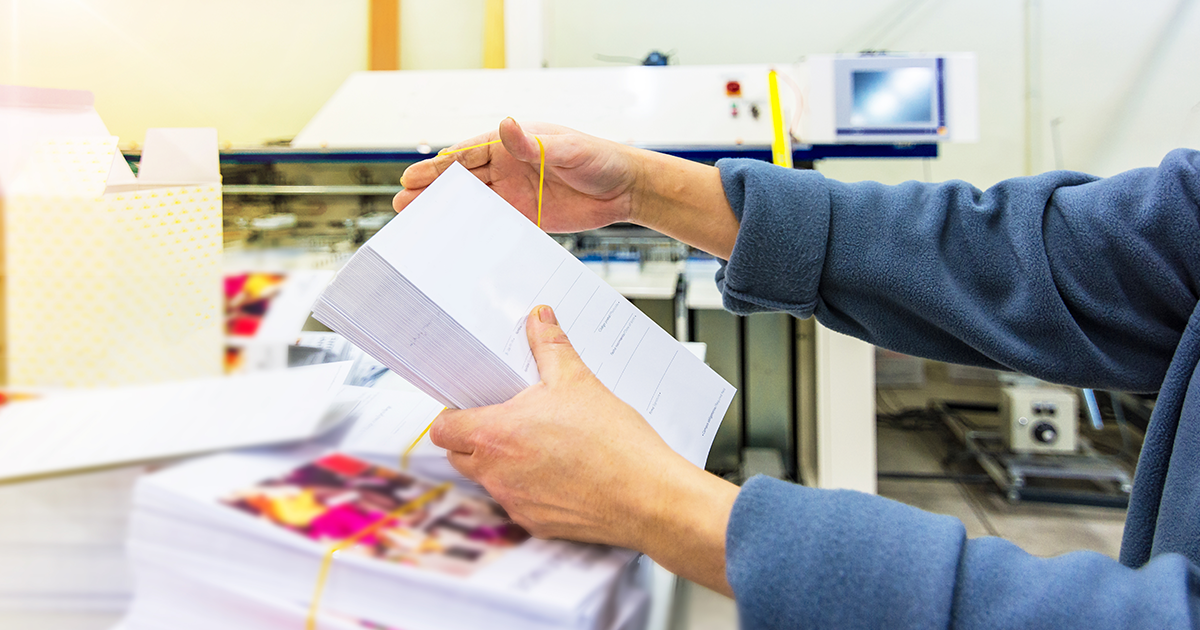 Want to make sure you spend your budget effectively? Our in-house print and fulfilment experts CitySprint Office explore the changing face of direct mail against the effects of COVID-19.

Even in an economic crisis there is still money to be made, which is why businesses can't afford to miss the mark when it comes to communicating with their target audience. Taking in to consideration different channels to connect with your audience is a fundamental part of any targeted marketing plan.

Although direct mail is seen as more of a traditional marketing channel, it is becoming an untapped opportunity for businesses to get their message directly in front of their audience. Here's a few considerations you should make about direct mail and why you should include it in your next marketing campaign.

Out-of-office to home



Over the last few months public health concerns have led to much of the population spending more time at home. Government guidelines on social distancing have influenced a shift to a new way of work whereby remote working has become part of a 'new normal' and travelling to the office everyday may soon become a thing of the past.

This shift hasn't just been felt by workers, more consumers are now shopping online to avoid crowded spaces. Online grocer Ocado saw a 27% jump in sales in H1 this year, with Chief Executive, Tim Steiner commenting, "we are confident that accelerated growth in the online channel will continue, leading to a permanent redrawing of the landscape of the grocery industry worldwide".

This is why direct mail could be the perfect complement to your existing strategy - by using insight on people's behaviour, you can captilise and sell to them in their own home.

Adjusting your approach



Companies that may have in the past drained their budgets on digital and outdoor advertising or in the case of business-to-business marketing, direct mail to office addresses or events, should consider re-evaluating their strategies.

It's estimated that the average office worker receives 121 emails per day. When you compare this to the infrequency of home post, at the moment there is a real potential to get a physical product in front of your audience without being drowned out by other marketing noise.

By using eye-catching designs and providing useful content, you can give your audience something tangible that they could use practically or keep as a piece of collateral for future reference. For example, an infographic, a brochure or a guide all place your brand in a customer's hand and engages the recipient.

By investing more into the product you're sending, you're also giving your audience a memorable experience which will have a lasting impact and in-directly influence their decision making when it comes to making a purchase.

CRM & personalisation



eCommerce stores that don't have a physical presence are a good use-case for direct mail; using tangible printing content to connect the physical and digital experience a consumer has with a brand. These businesses have predominantly been built online but use direct mail as a cost-effective communication tool to cut-through a highly saturated digital marketing environment and differentiate themselves from competitors.

One way to be successful with direct mail campaigns is to use a digital approach on a traditional marketing channel. By using a CRM, businesses can create personalised content that is relevant to their customers' information and behaviour. Here's a few fields to consider to improve engagement with a direct mail campaign;

Name: it seems simple, but by addressing the recipient directly or embedding their name into the campaign itself, you're instantly giving your customer a more personal experience.

Purchase history: looking at what the customer has been buying gives you the opportunity to tailor your content or create unique promotions.

Last purchase date: if you need your customers to renew purchases in a certain cycle, getting the timing of your campaign right is crucial. The amount of pressure you apply on the sale in the content should be relevant to where the customer is in the cycle.

Location: having a customers mail address offers an opportunity to personalise content based upon the area they're located in - making your content even more relevant and increasing the chances of engagement.

Get started on your direct mail campaigns – now!



With more expensive communication tools now standing on the side lines and constant changes in our way of living due to the impact of COVID-19, businesses need to re-examine what channels they use to communicate with their audiences to get the best return on investment.

With every challenge comes an opportunity and direct mail has the power to build tangible connections with potential customers at a time when people are spending more time at home, making them more reachable.

CitySprint can help support your business with direct mail campaigns. Through our print and post division, CitySprint Office, we support hundreds of businesses with reliable and cost-effective global printing solutions. Our unique offering means we can manage your print, branding, stock, postal and fulfilment requirements, from design to delivery. To find out more or speak to a direct mail expert, contact us using the form below.