26 Jan 2021
P & I provide backup power solution to COVID Vaccination Centre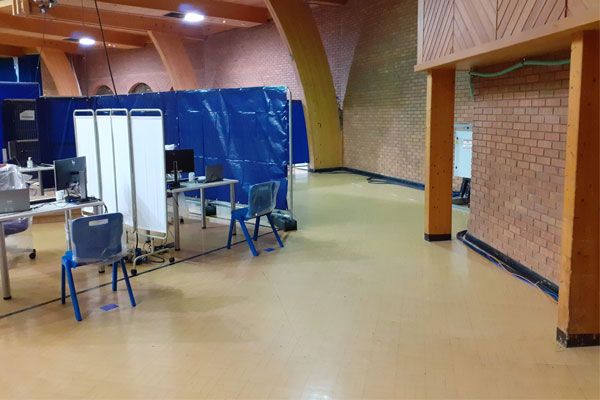 Last week saw the opening of Dorset's large vaccination centre at Bournemouth International Centre (BIC). The centre will be responsible for vaccinating hundreds of local people each day, beginning with those who are most at risk.
P & I are proud to have been involved in such an important project to deliver a backup power solution for the centre, helping in the fight against COVID-19.
So, what did we supply?
As you can imagine, for the Government to meet their vaccination deadlines, these centres need to be running as efficiently as possible. This means even the shortest of power cuts could be massively detrimental to the whole vaccination rollout programme.
To combat this particular threat, P & I installed hire equipment to provide back-up power to the mains in the event of a mains outage. This consisted of an automatic change over panel, 100kVA and 3,000 litre tank, all fitted with remote monitoring. With our remote monitoring system, we will be able to keep a close eye on our equipment to ensure it is working as efficiently as possible and we can react to issues before they become a major problem, for example, low fuel. P & I will also be on hand to deliver additional fuel as and when required, based on information from our remote monitoring system.
Commenting on being part of the project, technical support specialist, Dave Lawty said:
"It's projects like these that we love getting involved in. Knowing that P & I are playing their part in the fight against this virus is something we can look back on and be very proud of.
We will be continuing to support Dorset HealthCare throughout their whole vaccination programme, so if they need us, we will be there.
We would like to take this opportunity to thank all of the NHS and other keyworkers for their continued hard work throughout this pandemic."