23 Aug 2021
Pickfords moves Pride of Lions to London!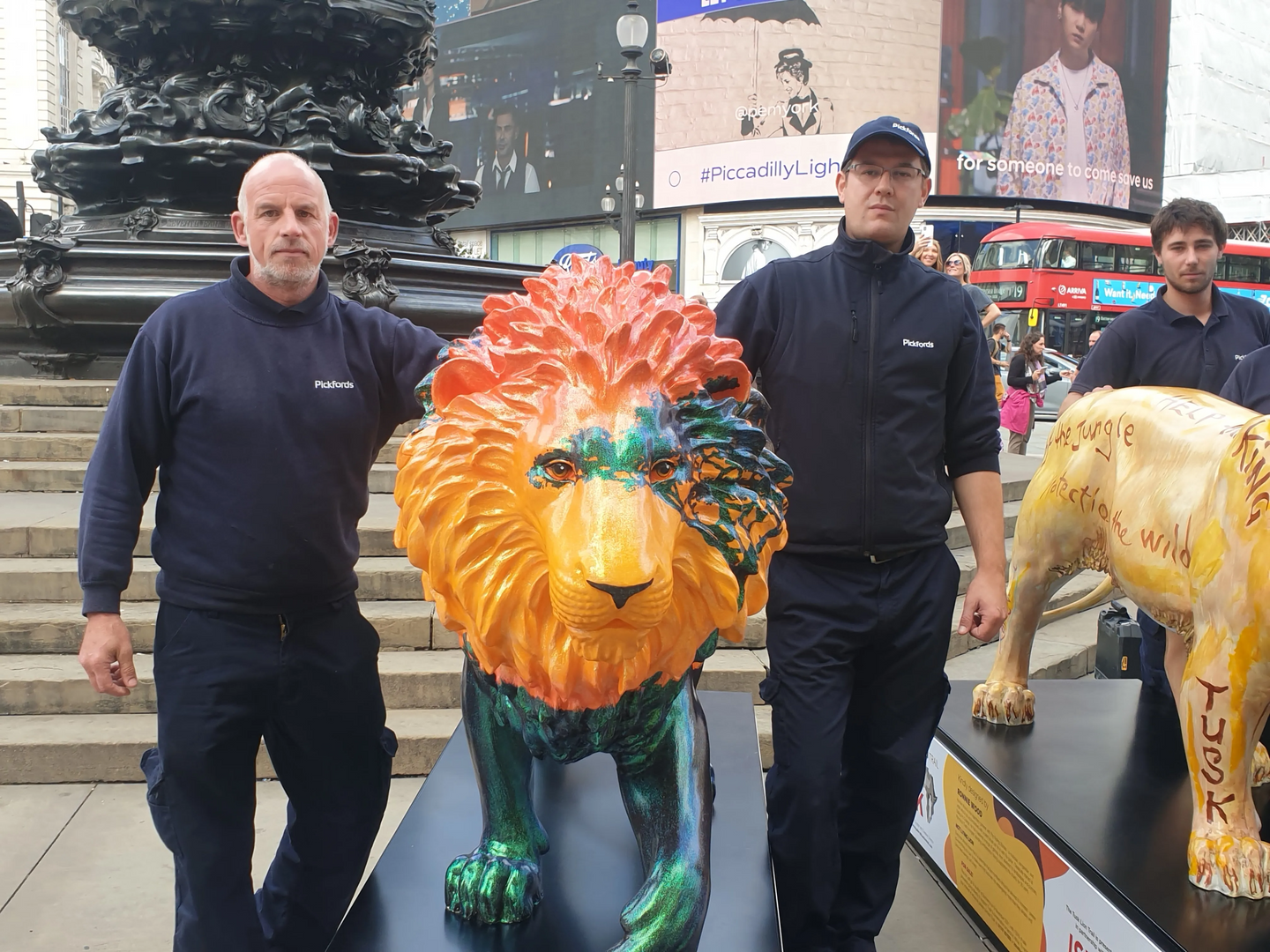 Pickfords moves Pride of Lions to London!
Pickfords supports British Charity Tusk in major art project
Following the huge success of the 2018 Tusk Rhino Trail, Pickfords has again teamed up with the British Charity to bring a 25 spectacular Pride of Lion Sculptures to the streets of London.
The Sculptors have been created by an array of talented artists from the world of Art, Design, Film, Theatre and Comedy including Rolling Stones guitarist Ronnie Wood, American fashion designer Donna Karan and actor Noel Fielding.
The Lion sculptures will be displayed to the general public at a selection of iconic sites around the world including in the UK, London, Edinburgh and Bristol. The art installation will encourage visitors to follow the 'trails' via easy-to-use physical and digital maps, allowing them to 'collect lions' as they go and will raise awareness for this endangered species.
Pickfords' London operation took charge of the storage and relocation of the Lions into their positions on the London streets.
Area Manager Steve Gooding said "The biggest challenge on this project is the handling of the sculptures and the weight of the plinths to keep them stable while outdoors. Each plinth has fourteen layers of concrete and the removals team had to manage both the delicacy of the piece of art and the weight of the plinths. The position of the lions is very important and the team often had to go back and forth to ensure that every lion is delivered to the exact designated spot"
Following the interactive sculpture exhibition, the unique works of art that have been displayed across the UK will then be auctioned in London by leading global auction house Bonhams, on November 9th. Funds raised at the auction and through public donations will support the work of Tusk in protecting species and empowering communities across Africa.