08 Mar 2021
Revolutionising Savill's reactive purchasing strategy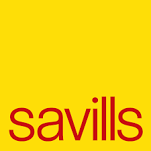 "We used to waste a lot of money authorising low value spend, Expensemate has enabled us to decentralise our reactive purchases. We feel in control and the staff can buy what they need to keep the operation running smoothly."
Emma Taylor, Procurement Manager, Operations, Savills Plc.
As one of the world's leading property advisors, Savills Plc employs more than 37,000 employees across 70 plus countries. Amongst many other activities in the UK, Savills acts as the managing agent to facilities across the country. These facilities range from large-scale shopping centres right through to rural estates.
As part of their management activities, day-to-day operations are crucial. A regular challenge in facilities management was authorising reactive purchases with a value between £0-5,000. This was due to the nature of being an acting agent which makes it challenging to sign credit agreements on behalf of their clients, purchase orders for urgent goods being inefficient and untimely, and employees being uncomfortable making business purchases on their personal cards. As a result, Expensemate worked with Savills to offer each facility a pre-paid account with restricted Mastercards and a centralised repository of transactional data.
By doing so, Savills were able to empower each facility and its employees to make reactive purchases such as online transactions, over-the-counter trade, and fuel, while maintaining the control and oversight of the central function required. As Savills handle multiple facilities, Expensemate identified the need to develop a feature that enabled administrators to switch between accounts and pull transaction reports across the whole estate simplifying reconciliations, analysis, and reporting.