03 Feb 2021
Two P & I team members promoted to directors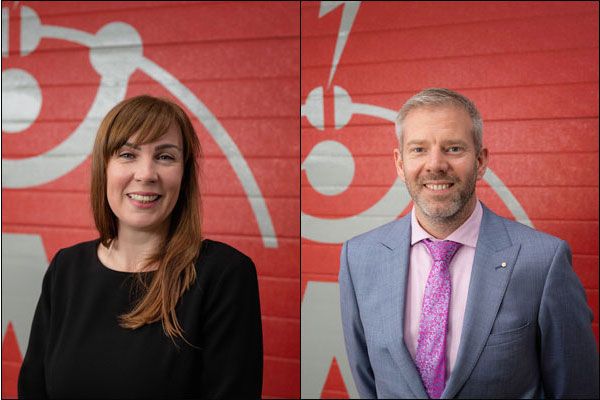 On Friday 15th January, Leonie Bishop and Ashley Benfield were appointed directors of P & I.
Leonie, who joined P & I back in April 2020 as a financial controller, has now been appointed as finance director. Since Leonie joined P & I, she has continued to impress the Board with her strategic advice and financial expertise so this promotion is very well deserved.
Ashley, who was promoted back in October to general manager, will now take over as managing director. Leonie and Ashley will now sit on the Board alongside operations director, Alan Blair. The trio will be responsible for pushing the business forward and ensuring there are clear strategic objectives implemented and communicated to both shareholders and other stakeholders.
Commenting on her appointment, Leonie said:
"I am absolutely delighted to be appointed as finance director. Having joined P & I during the first national lockdown, I knew it would be challenge but it is a challenge I have thoroughly enjoyed. I'm looking forward to my new role and working alongside my fellow directors on the Board."
Ashley commented:
"This is an important moment in any family run business when succession plans are put into action. I am delighted to have been appointed as managing director and I'm looking forward to working alongside my fellow board members and driving P & I forward with a clear strategy."
Paul Benfield, who has stepped down as managing director, commented:
"This is a very proud moment for me, handing the reins over to my son, Ashley. He has been by my side for nearly 14 years and knows the business inside out. Both promotions are very well deserved and I can step back knowing the business I started over 20 years ago will be in safe hands."
Paul Terzza has also stepped down as a director of P & I, however, both Paul and Paul will still be playing a key role in the day to day operation of the business.
From everyone at P & I, we would like to congratulate both Leonie and Ashley on their promotions and wish them all the success in the world.